mike@mikemaimone.com
(440) 813 – 5376
From Ashtabula, OH
Located in Nashville, TN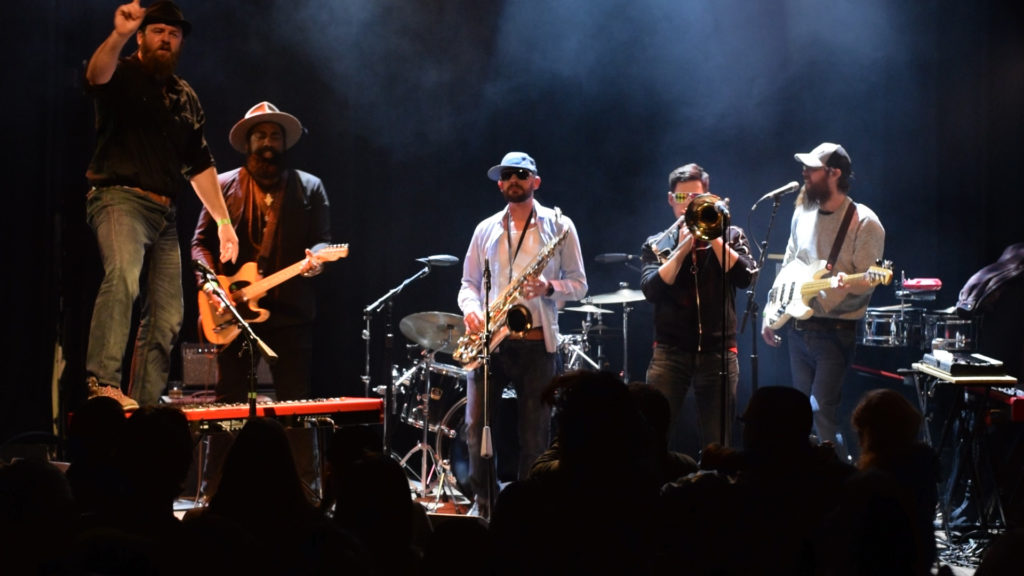 About Mike
"The man has the keyboard style of Fats Waller and Jerry Lee Lewis combined." – Windy City Times
"He plays the piano with his feet. He shouts and howls. He is an unstoppable music force." – Choose Chicago
Mike Maimone "goes from zero to a hundred quicker than most," according to Daytrotter. But he's proven to be more than just a sprinter. Since 2005 this tireless recording artist has written and released 6 albums and 8 EPs on his own label, co-written 6 albums for other artists, and played keys on dozens of releases. He has also recently produced and mixed records that have gotten radio airplay including the 2019 single "
Your Love
," by Mutts. 
While prolific in the studio, Maimone has also toured relentlessly, averaging over 100 tour dates each year with his band Mutts, as a solo artist, and as a keyboardist for Company of Thieves, Los Colognes, and others. He is an official
Nord Keyboards
artist and has showcased for them at NAMM.
Maimone moved to Nashville in December 2019 to pitch songs and co-write. His growing catalog of demos spans styles from muscular alt rock to delicate art pop. In his own words, Maimone says, "My songs are born from a life of contradictions."
Now an out gay man, Maimone grew up in conservative rural Ohio where he had to hide his sexuality from family and friends. He was an all-state athlete in high school, while also active in the music and visual arts programs. He graduated from business school and worked as an accountant, but quickly walked away from corporate America to be a full-time musician. 
From these experiences Mike Maimone has published nearly 100 songs spanning a wide range of genre and themes. On one hand, "
God, Country, Grave
" appeared in the gritty adult show
Banshee
on Cinemax. On the other, "
Let's Go
" was played in the "Friendly Confines" of Wrigley Field during the Cubs' historic World Series run.
In the music industry, sprinters rise quickly and burn out fast. Maimone comes off initially as such; he belts out songs with such unbridled energy you'd expect him to crash at any moment. But as a performing songwriter who can also produce, record, and mix, he has all the tools necessary to continue his marathon career in music for decades to come.
You can browse all published works to date using the categories and tags on the sidebar (see below on mobile), or search for specific words or phrases. To hear unreleased songs call (440) 813 – 5376 or email mike@mikemaimone.com.